Plumbing Services in Anchorage, AK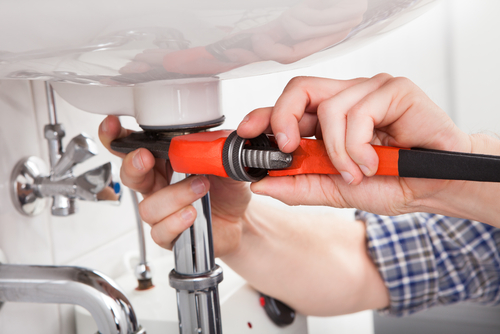 Is there water leaking around your boiler? Does your water heater need to be serviced? Do you require the oversight of an expert plumbing contractor in Anchorage and Alyeska, AK to assist you with updates or remodeling? Whatever your need for plumbing services, Kyco Incorporated is ready to help.
No matter the size of the problem or the scope of the project, our experienced professionals are able to deliver results. We take pride in a job well done and don't cut corners when it comes to your home. Instead, count on us for unparalleled quality.
Installations: If you need new plumbing installed or fixtures replaced, we're the ones to call. Our plumbing contractors in Anchorage, AK work quickly to ensure your plumbing is brought up to the highest standards, whether it's a brand-new installation or a retrofitting project. We're available to assist in general situations, remodels and new developments.
Repairs: From leaks and clogs to damage to fixtures and amenities, call us first when you need plumbing repairs. We identify the scope of the problem and work to see it completely resolved. We'll minimize the damage and facilitate a complete solution so you can use your plumbing with total peace of mind.
Troubleshooting: Is your water bill astronomical? Do you suspect a leak, but can't see one? Is your plumbing acting up? Let us take a look and diagnose any problems that might be present.
In addition to our general plumbing services, we also offer several specialties that set us apart from other plumbers in Anchorage, AK:
Boilers: As heating professionals in addition to plumbing experts, we're experts in matters of boiler repair. Any time your boiler shows signs of leakage or improper supply, we're on the job to get the problem resolved quickly.
Water heaters: Water heaters need routine maintenance and attention to remain safe and functional. Call our team for anode rod replacement, tank flushes and more. We'll keep it in top functional condition, to extend the life and function of your investment.
For unparalleled plumbing services, Kyco Incorporated is your unquestioned leader. Contact us today by calling (907) 230-8923 to inquire about our service capabilities for plumbing and heating repair or to schedule an appointment for your home.